There is a range of exciting activities for non-hunters such as daily game drives, bird-watching and casual hiking. Outdoor camping expeditions can be arranged for the more adventurous guests. An abundance of fauna and flora together with over 300 species of birds on the reserve make it the perfect opportunity for nature lovers to practice their photographic skills.
Sundowner cruises, water skiing, canoeing, swimming and fishing on our Zandrivierspoort dam are particularly popular activities. The spectacular sunsets and birdlife such as the African fish eagle, kingfishers, ducks and storks are all part of this Bushveld paradise.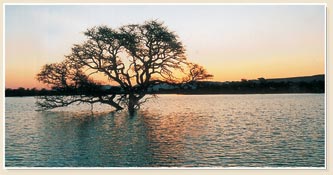 The camp staff will be happy to organise outings to nearby Sun City, Mabula Game Reserve and Marakeli National Park, which has the largest Cape vulture colony in the world. Johannesburg and Pretoria are an easy 2 hours' drive, while regular trips are made into Thabazimbi where there are jewellery and curio shops.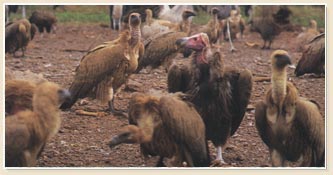 For those planning to explore beyond our borders, Botswana and Zimbabwe are on our doorstep!
There are numerous dams and waterholes and several strategically placed blinds ensure that there is plenty for the hunter, photographer, nature lover or outdoor enthusiast to see and experience.
Over the years, the eland, waterbuck, red hartebees, blue wildebees, kudu, and impala, have bred prolifically so that large herds are encountered frequently on hunting expeditions and game drives. The "population explosion" has resulted in fairly regular sightings of leopard in broad daylight!
Additional information has also been included to assist you in being prepared for a comfortable, successful AND enjoyable hunting safari. Please do not hesitate to contact us if you have any further queries.